Services > Web site Design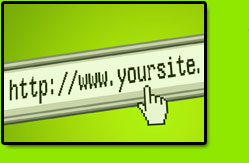 Today, a web presence is essential for businesses and individuals. For businesses, a web site provides universal "findability", an easy, efficient way to keep in touch with clients, and almost unlimited marketing potential.
Katrina will work with you to create a web presence that is easy to navigate and can be updated by you! We use the free software Wordpress which allows you to update your website from any computer in the world. You'll be in control of your website and can make changes as needed. However, if you get stuck, Katrina can always log into your website and fix any issue. We recommend Bluehost as the host. At this time, we do not create custom websites or websites that need a shopping cart. We can refer you to other great webdesigners.
StreckTech, LLC will walk you through entire process– from choosing a site name to gathering content to picking your layout from the thousands of free wordpress themes.
Katrina's Web site Design Process:
1. First Step: Let's talk about why you need a website and the cost.
2. Second Step: We start building the website together and teach you how to update the website as it is created.
3. Third Step: You'll be able to update the website yourself from now on, but Katrina will be there if you need more help.

StreckTech, LLC's Portfolio: A Sample

www.AspenWalkingTours.com
Aspen Walking Tours LLC is an Aspen based business established in 2005 combining history, the love of research, and cultural anthropology. This website is made with the free software, wordpress, which allows the user to edit the website without help from a webmaster. The website uses a template from wordpress but is customized with photos from his business.

www.SunDogCreativeCarpentry.com
Tips on Marketing Your Website
Just because you have a website, doesn't mean people will find it. There are many factors in how your website shows up in search results. Here are some ideas on marketing your website.
Include your URL on Stationary, Cards, and Literature

Promote using traditional media (classified ads, trade journals, newspapers, yellow pages, etc.)

Develop a Free Service

Install a "Signature" in your E-Mail Program to help potential customers get in touch with you

Publish an E-Mail Newsletter

Send Offers to Your Visitors and Customers

Promote your site on online forums and blogs

Announce a contest

Ask Visitors to bookmark your site

Devise Viral Marketing promotion techniques

Submit your Webpage URL to Search Engines
The more you update your website with relevant information, the higher google will rank you.
Ask other websites to place a link on their website for you.

Call StreckTech LLC for more information!